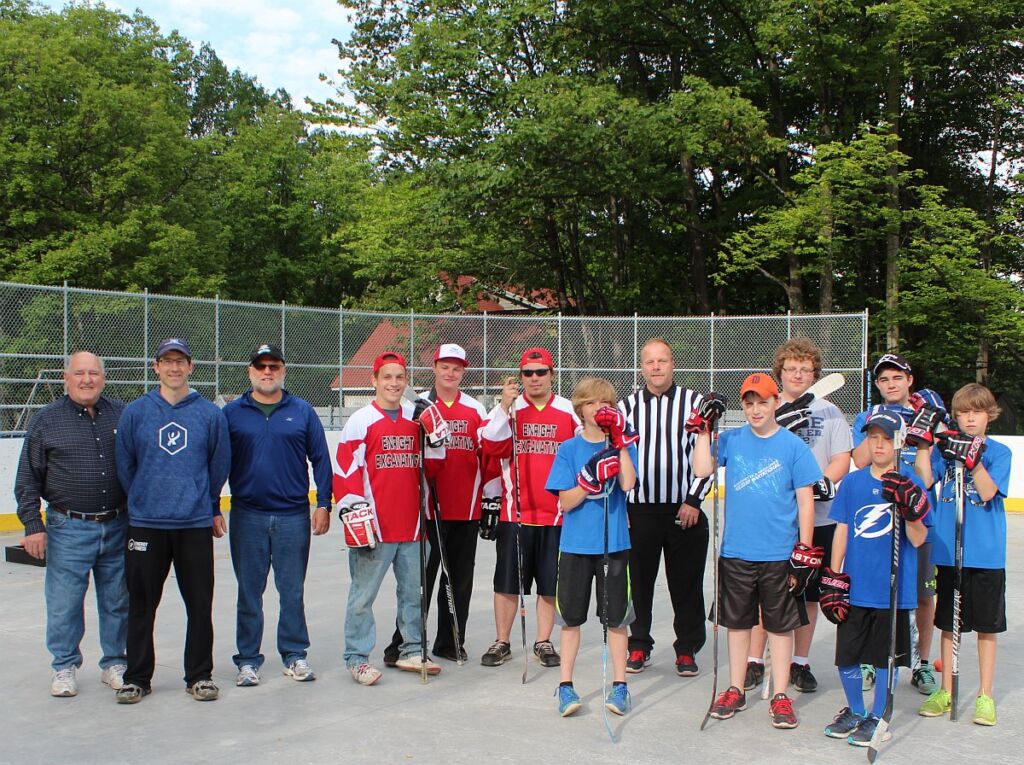 Marquette Township, MI –  June was a busy month for the Marquette Township Special Events Committee, the driving force behind the Catch the Vision events in the township, with the Catch the Vision Street Hockey on June 20 and the Catch the Vision Annual Car Show & Cruise on June 27.
Catch the Vision 3 on 3 Hockey Tournament


Several teams registered to play in this fast-paced event and, although the weather threatened the tournament, enough teams turned out to make the event a success. The teams enjoyed the cool breeze as they ran back and forth across the full length of the rink.
Originally scheduled for March, the Special Events Committee rescheduled the event due to the unseasonable thaw that melted the ice and left us with a flooded rink. The original hockey tournament on ice was a great idea, but the street hockey event generated more interest in the hockey rink than anyone could have guessed and the teams are looking forward to the next tournament at the Catch the Vision Community Day on Saturday, August 1.

Catch the Vision Annual Car Show & Cruise
The Applebee's parking lot was packed with classic muscle cars, rare antique vehicles, and custom mods. The weather was perfect and the hundreds of people showed up to take advantage of the beautiful weather and even more beautiful cars.
Many local businesses donated prizes to the car show and after all the prizes were distributed to the participants, all the cars lined up for a scenic cruise through the township. What a great day for a beautiful drive through the township and around Presque Isle.
The Marquette Township Special Events Committee thanked the businesses and organizations who supported the show, including Applebee's of Marquette, Marquette Township, the Marquette Township Business Association, Advance Auto, Aubree's Pizza, Auto Armor, Driven Sound & Security, Embroidery Wear House, Frei Chevrolet, Good Looks Auto Detailing, Great Lakes Radio, Great Lakes Wine & Spirits, Honor Credit Union, Hoover's Auto Body, Napa Auto Parts, Pomp's Tire Service, Quality Car Care Center, Riverside, Super One Foods, Tadych's Econo Foods, and Willey's Tire Shop.